I'm taking you through the most simple changes you can make to your routine, which give you the greatest results. We'll keep it very simple to understand and follow. I suggest you add each one as we go, for the full week, and before you know it you'll have an eating routine which should help relieve any fat storage, bloating, and lethargy. Like all disclaimers, seek medical advice before trying any new 'diet,' I just want to give you the bare bone absolute basics which gives your health the best bang for your buck!

We're starting with the very first thing in the morning, which is consuming half a lime juice, with water and Hamalyan Sea Salt. It makes sense to start at the start, plus so much benefit can be gained from getting your morning routine sorted - it sets up your body for the entire day ahead.
Powered by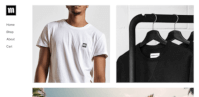 Create your own unique website with customizable templates.