10 Day Fat Blast for Quick 2017 Results!
Welcome to the 10 Day Fat Blast, a health and fitness program we've designed to kick start your 2017 health and weight loss.
​
The Program commences on Monday 16th January and runs until Thursday 26th January (Australia Day) with a morning super session!.. And it's cheaper than coffee!

I've designed this program to overcome the 5 biggest reasons our hard working corporate clients struggle to lose weight:
Reason 1: You're way too stressed out
Reason 2: You're doing the wrong kind and intensity of cardio
Reason 3: You have little clue what to eat to avoid bloating, maintain a good metabolism, and burn fat
Reason 4: You perform the wrong exercises and tempos
Reason 5: You lack accountability to maintain successful results

There are other reasons of course, but these are the most common problems new client's tend to face.

So what do you do?
To get to where you want to go in fitness, and in life you have to have a plan right...

You need things like:
*Guidance in your nutrition, exercise, and health goals.
*Accountability and focus.
*And you probably want to be inspired and actually have some fun along the way.
Good news my friend - I CAN help deliver you results in all those areas of your life!
In case you missed my last email, here are the details of the program:
​
The 10 Day Fat Blast Benefits:
*You'll have unlimited access to all classes (there's 11 per week to choose from, timetable below) - hopefully you'll make at least six to ten (even 20!) of the sessions over the ten days.
*You'll eat the foods that I'll outline for you before you start. (Just read it, eat it, and the results will come.) We'll adjust for any food intolerances you may have (bloating etc)
*I can help kick start your digestive system with a quick detox plan if you really want to get things going
*You will experience some muscle soreness - nothing too serious, but definitely to let you know that you've had a great workout.
*You'll burn stored fat and build muscle tone without having to starve.
*And you'll even have a whole lot of fun during the next 10 days - hell you'll even make new Facebook friends! ;)

We have plenty of beginners, and a very supportive culture so please don't let fear be an issue here.
​
Fat Blast Price:
Unlimited class training with a personal trainer, plus nutritional guidance over the ten day intensive program is only $35 - it's your own personal trainer for up to twice a day for less than a single coffee!!
​
The catch? I want you to learn how your body works, learn what best fuels your body, and help each other kick off 2017 with a bang!
No negatives please - we've got absolute beginners and intermediate fitness levels but we can all learn and help each other. I want to do this for you, and I want you to feel empowered and proud of what habits you can change and create in just ten days.

Location:
Classes are held at our gym, 37 Ridge St, North Sydney.
Free parking on the street.

To lock in your spot please either:
A) Fill in the form below.
B) Or reply to this email with your details and any further questions (please include a phone number because email's can become very cumbersome when trying to explain health!) ;)
For current ongoing clients and casual visitors no need to re enroll, you know I know you!! 😜

Happy holidays and I'm looking forward to seeing you soon!
Committed to your success,

Sam Struthers
B.Bus(Spt&Man); ASC 1; Cert IV Fitness
Personal Trainer
​Strength & Conditioning Coach 1


Weekly Timetable
Powered by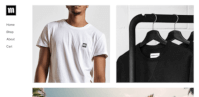 Create your own unique website with customizable templates.