Bounce Fitness is Your $11pw Cheapest Gym in North Sydney! Call Sam, Limit only 120 Members
---
Why Bounce Fitness Gym is for You
For local Professionals looking for a Respectful appraoch to exercise


Short term gym memberships available to suit your North Sydney transient job and living lifestyle
NEVER any joining fees (other gyms only have them so they can sign you up on the spot with the pitch "I'll waive the joining fee if you sign up today…")
We NEVER use aggressive sales - we are expert Personal Trainers because that is what we live, breathe and love; we have never taken any sales course nor wish to!
We have Limited Gym Membership because no one likes an over crowded gym
Open 7 days and 97 hours per week
Gym Membership available for only $11pw
Free tennis court hire available for those interested in a hit and giggle!

---

Bounce Fitness Gym Membership Options:

No Joining Fees; Exit Fees; or even any Sales Staff
​Limit of 120 Members - no overcrowding guaranteed!


12 Months $570
6 Months $335
Direct Debit $11pw*​ (minimum ONLY 3 Months)

Free gym usage.
Free tennis court hire on weekends and before 6pm weekdays ($10 for guests)
Discounted services including personal training, bootcamps, tennis coaching

Opening Times:

Monday to Thursday: 6am - 10pm
Friday: 6am - 7pm
Weekends: 8am - 6pm

Meet Sam & Sara, Owner run & operated. 10,000+ sessions
Strength and Conditioning Coaches
Personal Trainers
Boxing Instructors
Weightlifting
North Sydney Gym


Centrally located for our local North Sydney, Crows Nest & Waverton Members

Bounce Fitness North Sydney's Gym is located at 37 Ridge Street. You'll never feel overrowded thanks to our TWO training rooms; with separate weights and cardio rooms to suit those who like to exercise in privacy.

"A two room Weights & Cardio Gym for Professionals looking to Exercise in Privacy without Hassles"

​
*I agree to the terms & conditions. This is secure and for internal use only.

What our Gym Members have to Say

If you're still not sure if we're the gym for you, see

why others love their gym training here:"Bounce Fitness' gym in North Sydney is fantastic! I hate gyms, but here I can train and usually have the room to myself which I love. It's great to exercise in the morning, have a quick shower and then head to work feeling amazing!"

John (43)

I think it's the only gym in Sydney where you can forget your mobile phone and be sure it's in safe hands with a personal trainer (or still on the treadmill!) – it's happened twice!"

Sophie, (29)

I've trained at a few gyms around North Sydney, but Bounce Fitness is different. It's relaxed but the Personal Trainers are really switched on, which suits me because I like getting the odd tip without it being a sales pitch… they actually just want to help."

Brett, (36)

*Results may vary from person on person
Online Reviews
Powered by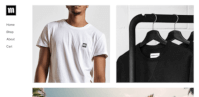 Create your own unique website with customizable templates.