Personal Training in Sydney
Sydney Mobile Personal Training


No more excuses! We come to You!

Bounce Fitness' Mobile Personal Training in Sydney allows you to take advantage of your

own personal trainer

at a time

AND location that suits You!

Plus, our come to you Mobile Personal Training service is complete with our

28 Day Money Back Guarantee!

Just like our "in Gym" Personal Training Service, Mobile Personal Training is all about You.

Your Own Professional Personal Trainer
Your location
Your Timeslot

Your Mobile Personal Trainer has a car full of all the necessary exercise equipment needed, allowing you to

train at a local park or even at home

, aimed for those with a busy schedule or simply can't stand gyms!

Our Guarantee
Mobile Personal Training Price:

Prices start at $750 per 10 Sessions (normal personal training price + travel cost)

So there you Go! We really are excited by this service and the ability to help even more people achieve a healthier life. BUT spaces are very limited! So call us today, 9929 7172 so we can answer any further questions and guide you through the next step of getting started!

No excuses, yesterday you said tomorrow, so bounce back and call us NOW! 9929 7172.


Why we are Your Best Choice when it comes to Mobile Personal Training
Our Assessments and Training methodologies have a proven track record and come with our 28 Days Guarantee

Our station wagons are full of the equipment we would be using with you in a gym anyway! (most of it is taken straight from the gym and brought along for your sole use for that session!)

We bring a vast knowledge & experience of sporting drills which you can benefit from, which cannot be achieved in a gym due to space restraints!

We love the idea of getting those who consider themselves 'non gym goers' to exercise! The greatest results, and sense of achievement for us comes from your stories of successfully going from an inactive person, to a proud, healthy, fit individual!

Are we Looking to Train You?

Ivana Vlakic and Sam Struthers recognise that the gym is not for everyone, and like you, love training outdoors! The next obvious step was obviously to offer a Mobile Personal Training service for those in Sydney who are:

Committed to achieving a healthier life in a local environment which they are more comfortable with
Are reliable, punctual, and respectful of their Personal Trainers' time
Are willing to undergo some basic exercise / stretches during the days not training with your personal trainer
Understand that your Personal Trainer cannot be as flexible when it comes to rescheduling, due to travel and time restraints being a mobile personal trainer brings
Powered by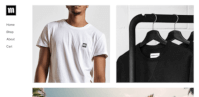 Create your own unique website with customizable templates.