Bounce Fitness Yoga

Yoga is the study of the mind, body and spirit connection. People exercise in many different ways to keep our bodies as healthy as possible. However, unlike just going for a walk or a run, yoga has a lot of advantages that can do so much more for a person then simply keeping their bodies fit. The Yoga instructors at Bounce Fitness Sydney are well educated on the science of yoga as well as the vital connection between the mind, body and spirit.

Why Yoga will Work for You
Keeping Your Mind and Body Healthy

Physical Benefits of Yoga:
Regular performance of yoga exercises has been proven to reduce pulse and respiratory rates, lower blood pressure, normalize endocrine function, increase flexibility, increase joint range of motion and normalize body weight. There is also a much lowered risk of injury with yoga when compared to other training methods. So although Yoga is considered low impact exercise, it can really help keep You in great shape.

The various poses that a person learns in Yoga class can also tone your muscles. Sometimes a person is in good shape, but they would like to improve their mobility (strength and flexibility). Yoga can prove to be challenging even to a person who works out often. There are many levels of Yoga from a beginner to an expert, and soon a person will see those wonderfully tone muscles that they have always wanted.
Strength + Flexibility = Mobility

Psychological Benefits of Yoga:
Clients of Bounce Fitness Yoga quickly realize one of the main benefits to the mind is a decrease in anxiety and depression. Through our yoga poses, breathing and meditation, the human mind is able to concentrate more, remember more, increase the desire to be social and take the swing out of moods by relieving stressors and anxieties.
HEALTHY MIND + CONTROLLED HORMONES = FASTER RECOVERY

---
Group Fitness TImetable

MOBILITY + IMPROVED HEALTH + BALANCED HORMONES = HEALTHY FAT LOSS




See What our Clients Have to Say
Lengthen + Tighten + Tone Your Muscles = Complete Health and Fitness, Recovery, and Movement

Powered by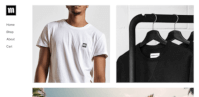 Create your own unique website with customizable templates.